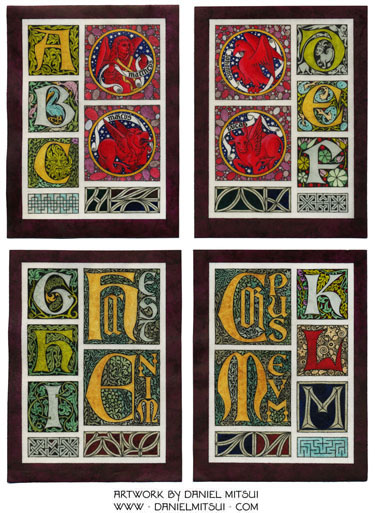 This is a set of eight small drawings on calfskin vellum. Each measures approximately 3 1/2" × 4 5/8". I drew them using technical pens and calligraphers' inks applied with dip pens and brushes.
Included on these sheets are pictures of the Tetramorphs representing the four Evangelists, the four Major Prophets and the four great Latin Church Fathers; as well as versals of the words
HOC EST ENIM CORPUS MEUM
, or
THIS IS MY BODY
. There is also an alphabet of versals and various tracery, key, labyrinth and block patterns.
The original drawings are available for sale. See
this web page
for more information.
***
www.danielmitsui.com