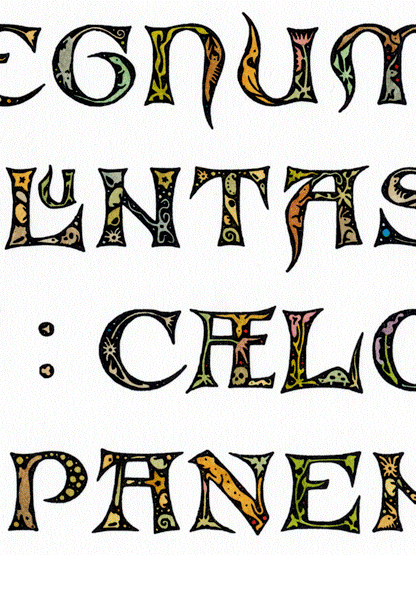 Millefleur Press is my imprint for publishing letterpress broadsides, bookplates and fine press books. I am the exclusive illustrator, designer and typographer; I collaborate with various pressmen, papermakers and bookbinders for its projects. My intention is to create printed works that are not mere reproductions, but works of art in their own right. I am especially inspired by early blockbooks, 15th century Parisian printing, and the English Arts & Crafts Movement.
The illustrations, borders, ornaments and letters used by Millefleur Press are taken from my own ink drawings on paper or vellum. I design my own typefaces. I treat high-resolution bitmap scans of these pictorial, decorative and typographic elements like printers' blocks, rearranging them into new compositions. A photochemical process is used to render these compositions onto copper, zinc or plastic printing plates for letterpress printing.
I issue prints and books in open editions. Most of the broadsides are printed in black ink only. I offer hand-colored versions, using calligraphers' inks for color and gold and palladium leaf for illuminated details.
You may read more about Millefleur Press and see the broadsides and bookplates available at
this web page
.
***
www.danielmitsui.com