For these three broadsides, I typeset short poems from the 19th century. The typefaces and ornaments are my own design. Please visit
this web page
to learn more about my typographic artwork.
Click on the thumbnail images to download the files; these are formatted as 300dpi bitmap images on 8 1/2" × 11" pages that can be printed and photocopied. I intend them to be trimmed to 8 1/2" squares.
See this
web page
for more free downloads.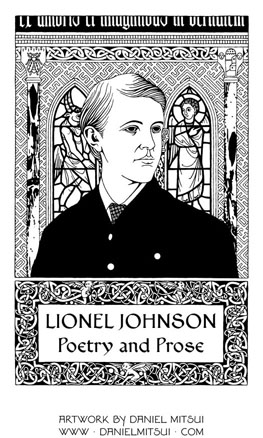 The third poet featured, Lionel Johnson, is not especially well-known. I recently drew a cover for a new anthonolgy of his work edited by Robert Asch.
***
www.danielmitsui.com