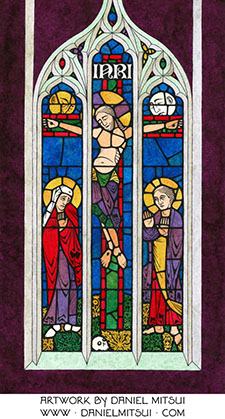 This is an ink drawing on a 4 1/2" × 7 7/8" piece of Bristol board. I drew it using technical pens and calligraphers' inks applied with brushes.
It is a small study for the design of a stained glass window that follows closely the style and colors of the windows in Chartres Cathedral.
The original drawing is available for sale. See this
web page
for more information.
***
www.danielmitsui.com